Regular price
$139.00 USD
Sale price
$99.00 USD
Unit price
per
Sale
Sold out
⭐⭐⭐
All-time bestseller
over 10,000 items sold 
⭐⭐⭐
Forget about bulky chargers: PomaBrush needs to be recharged only 3 times per year thanks to powerful charging case

Never hide your smile: PomaBrush cleans teeth up to 10x better than manual toothbrushes
No gum bleeding anymore: Silicone bristles protect gums from unnecessary damage
Shower ready: PomaBrush features IPX7 waterproof rating, you can brush your teeth literally anywhere
Brush in style: PomaBrush was awarded with a premium A'Design Award
View full details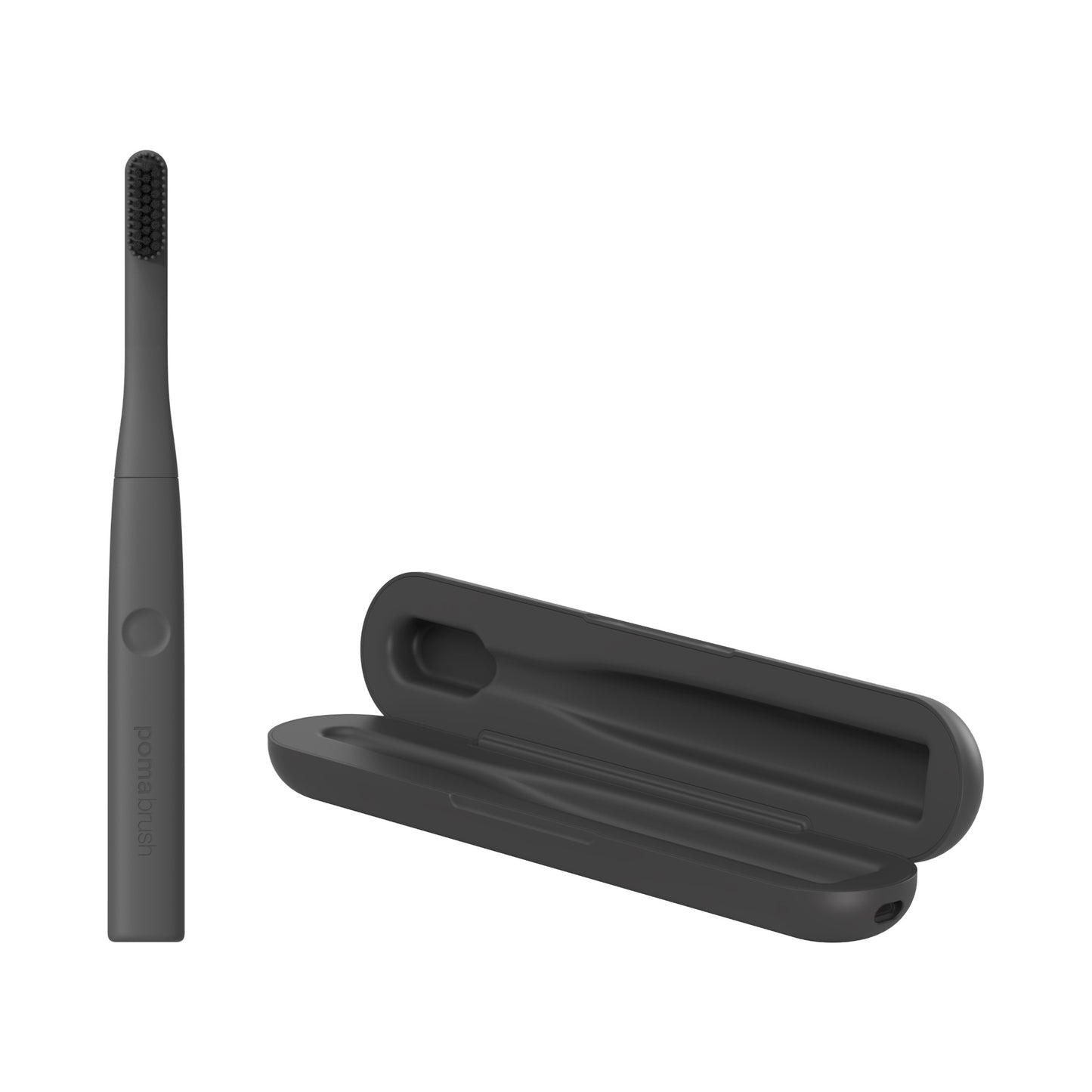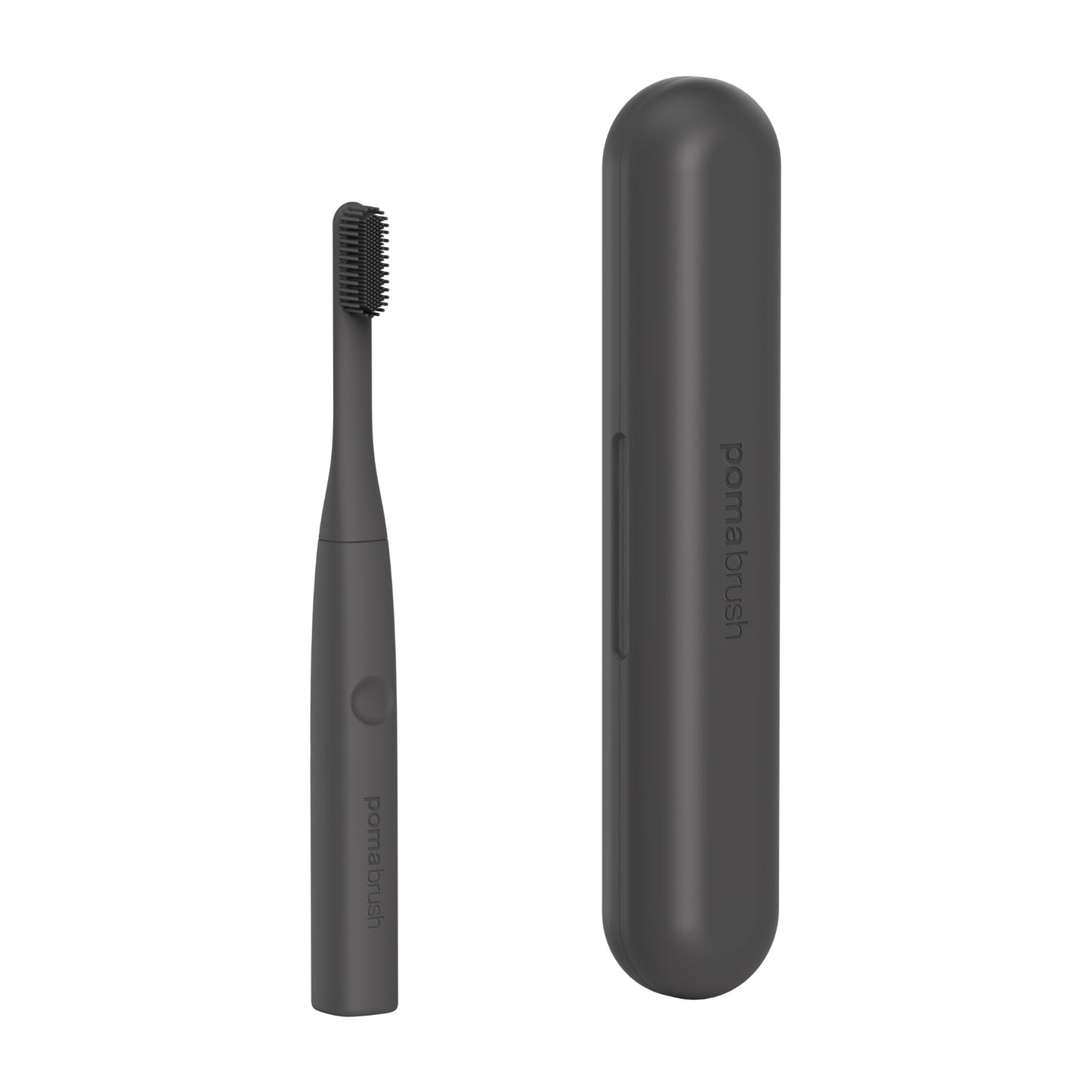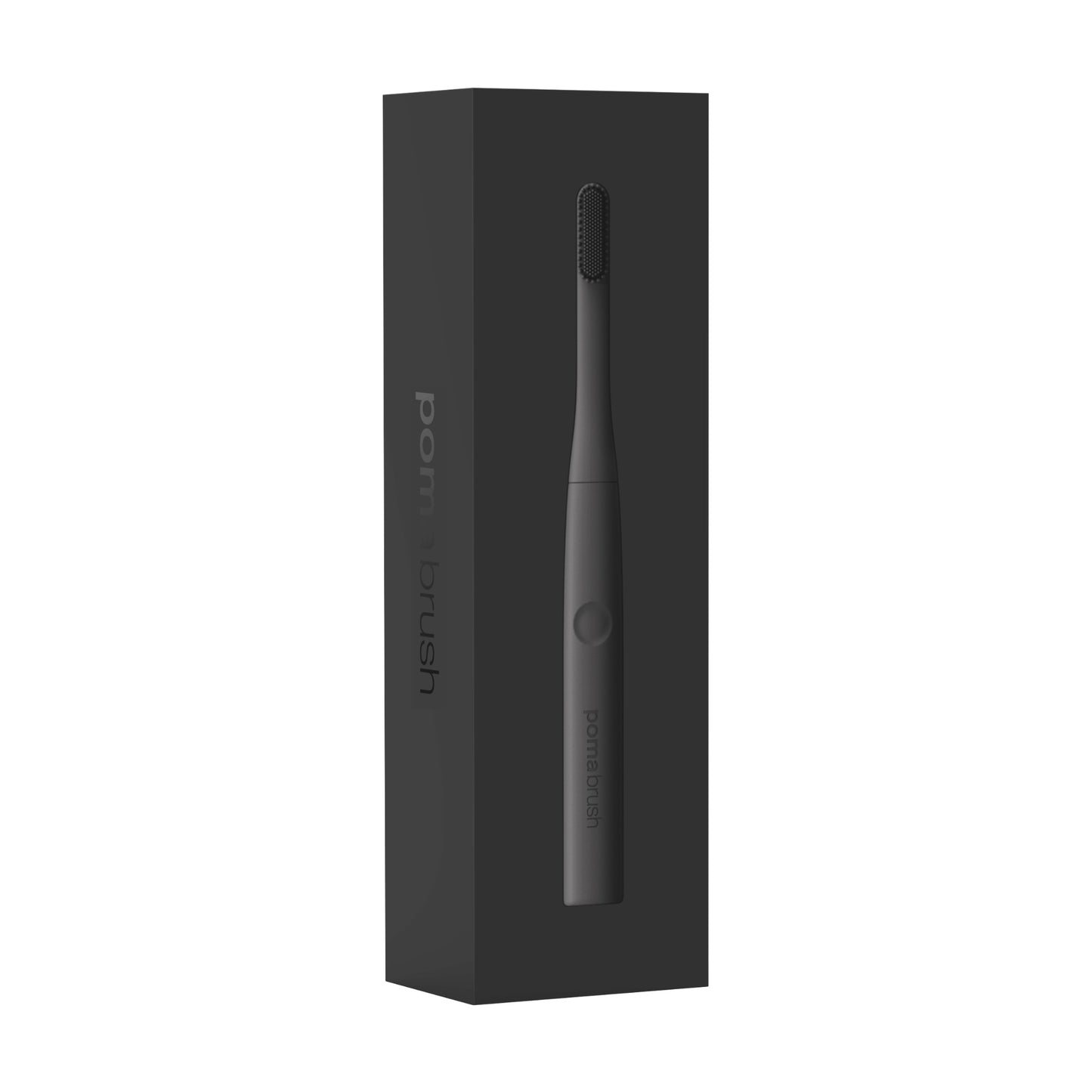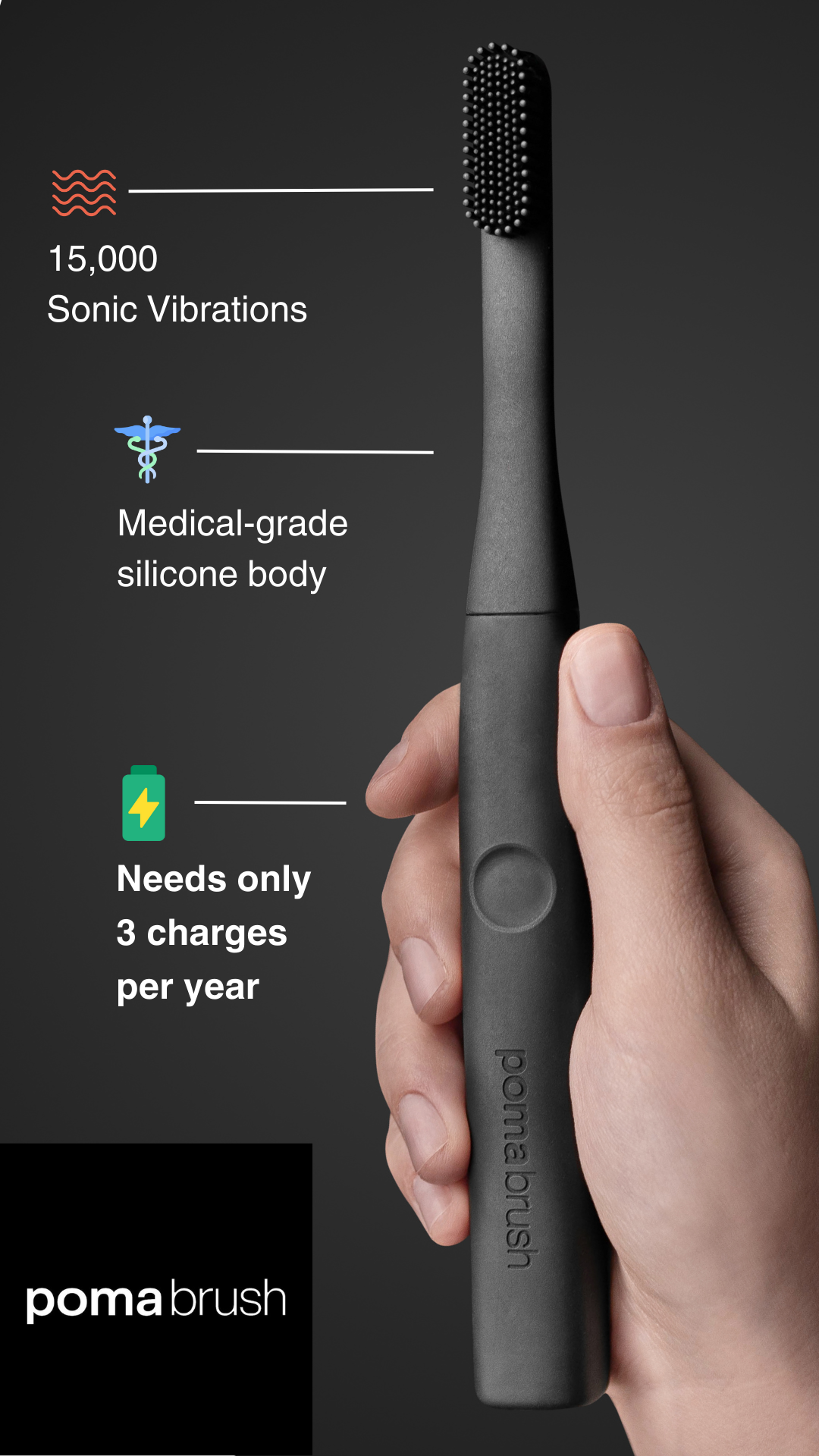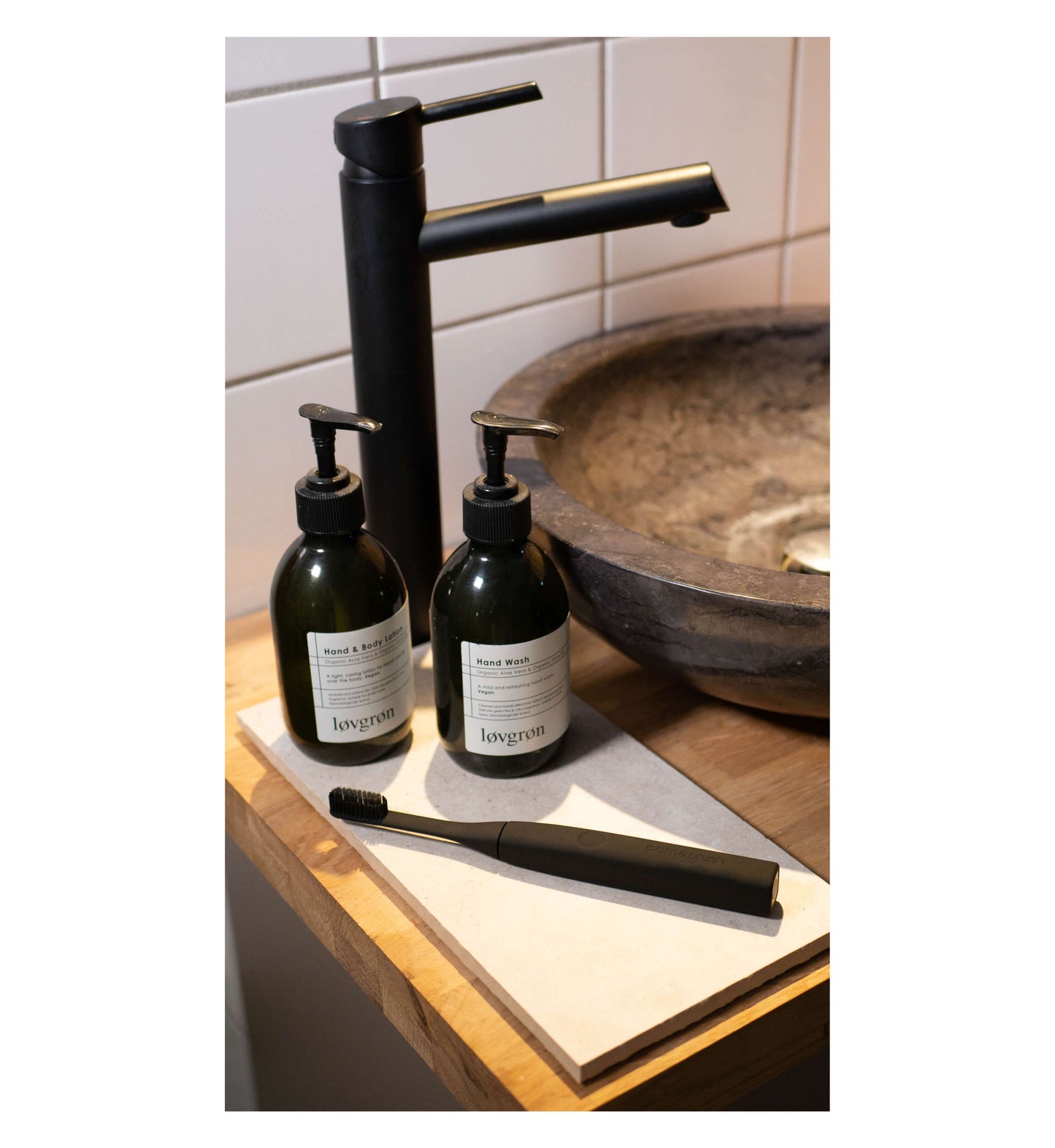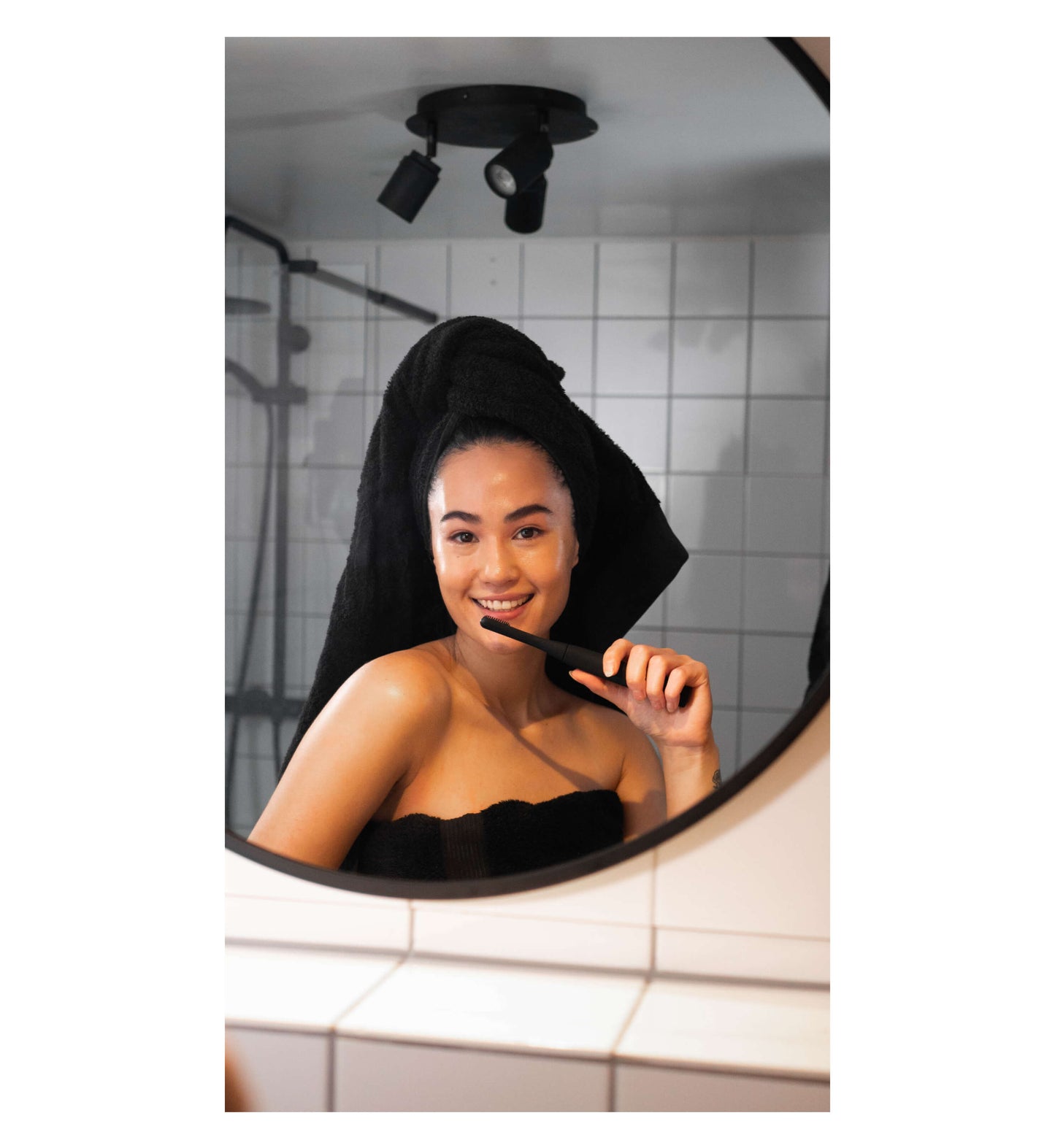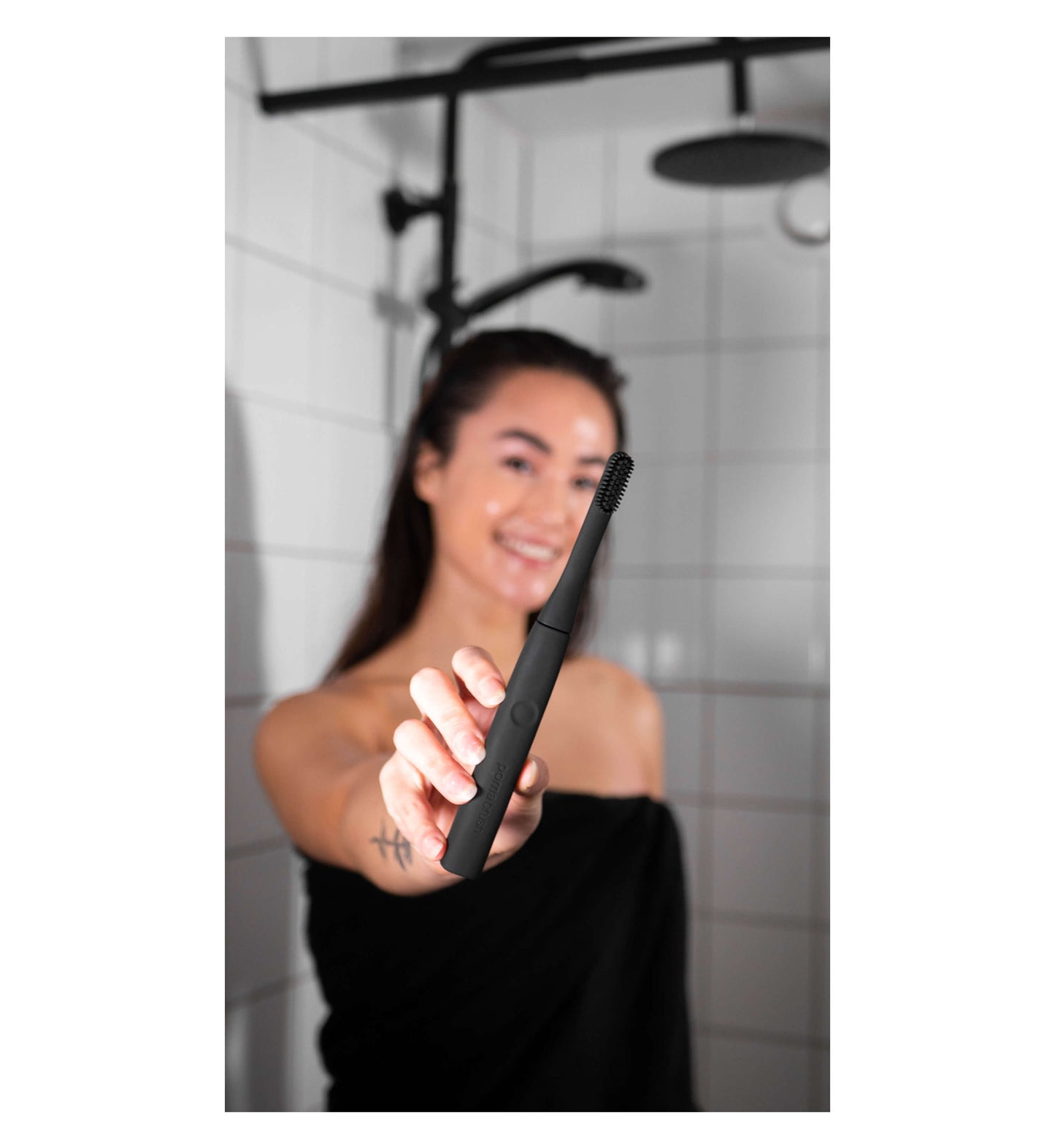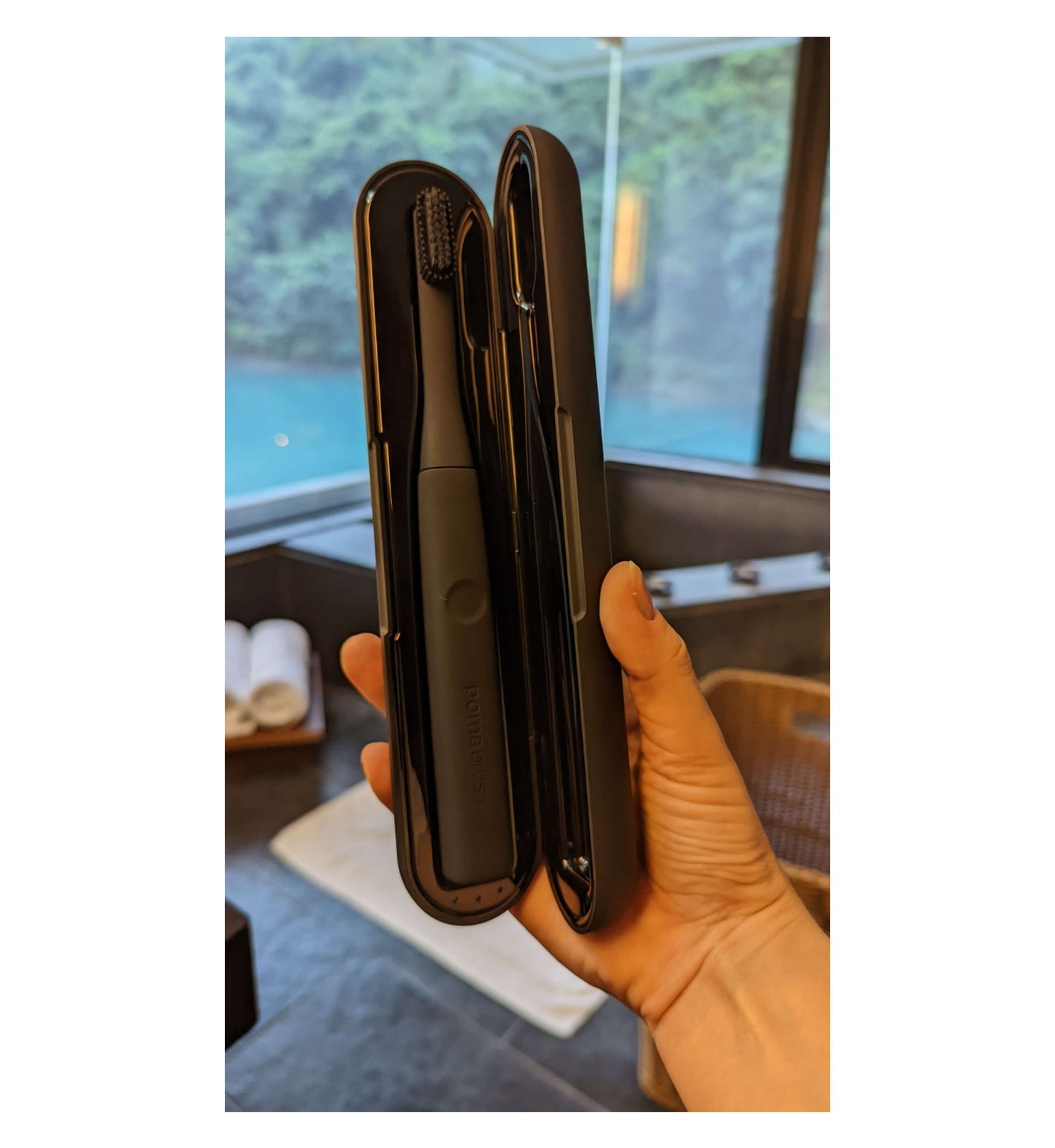 Frequently purchased with
Regular price

$55.00 USD

Sale price

$39.00 USD

Unit price

per
Why PomaBrush?
PomaBrush cleans 10 times better compared to a regular manual toothbrush and doesn't cause unnecessary harm to gums and enamel

Use your favourite toothpaste alongside with PomaBrush twice a day to achive blinding smile and impress everyone around you

Line of silicone bristles around charcoal-infused nylon bristles protect gums from unnecessary damage and reduce gum bleeding

To create the ultimate toothbrush, we partnered with dentists who played a key role in the development and testing of PomaBrush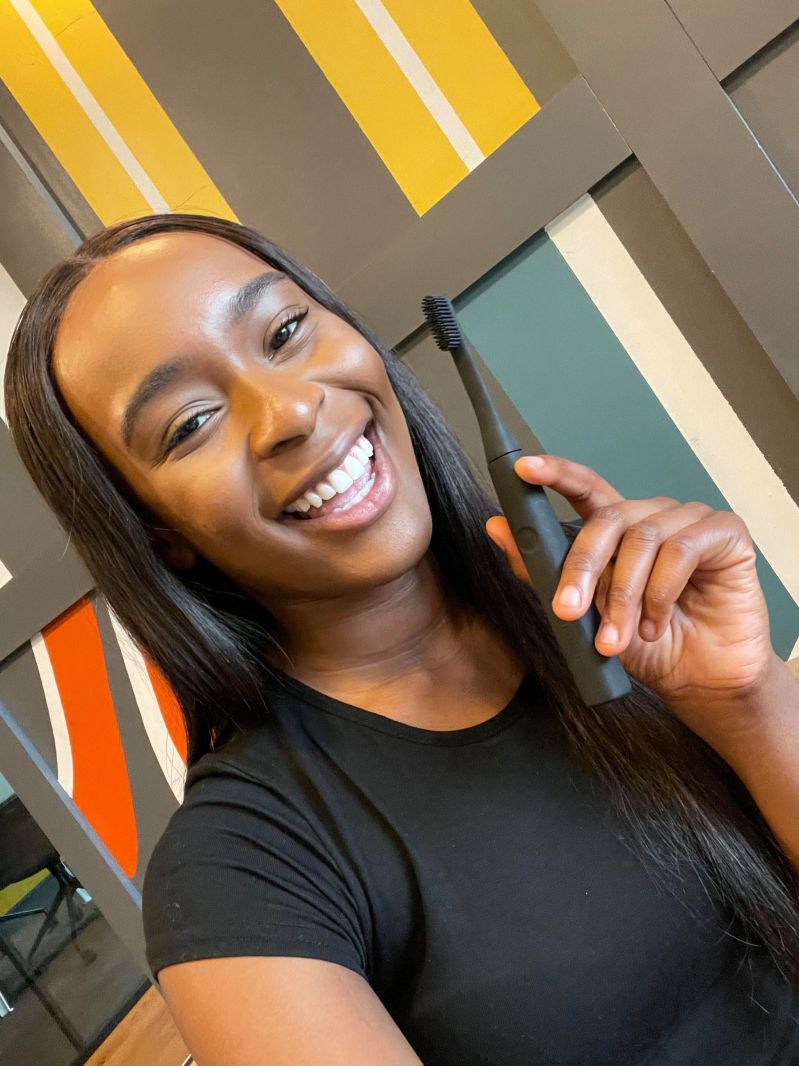 The most effective clean for everyone
Made possible thanks to innovative Nylon & Silicone brush head powered by 15,000 dynamic & soft vibrations per minute.
Shop now
Perfect toothbrush for any occasion
🧳

Ideal for travel & outdoor use

🛁

Beautiful bathroom without wires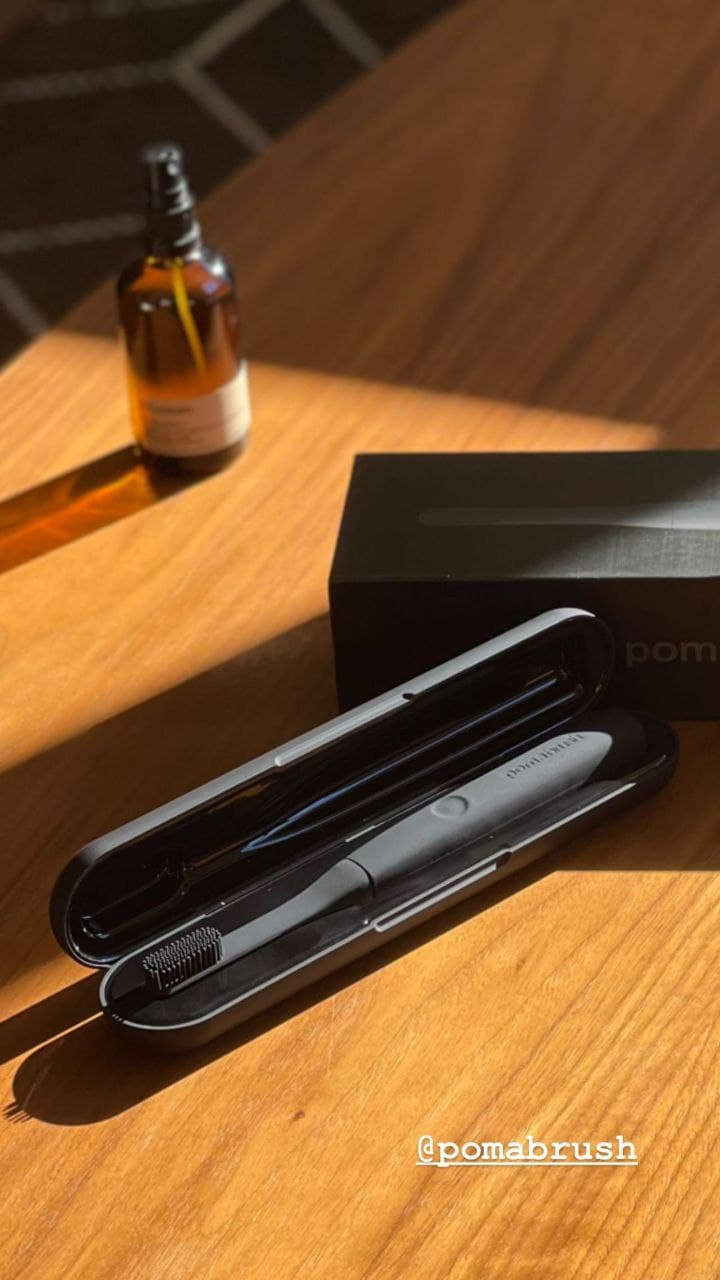 Needs to be recharged only 3 times per year
The brush holds 1 month of charge, and its compact charging case extends toothbrush battery life for extra 3 months.
Shop now
Trusted by
PomaBrush has great advantages: autonomy of 4 months and silicone bristles to be changed twice a year.

"The Best Gift For The Stylish And Practical People".

PomaBrush brings form to function, making your toothbrush something you want to use every day.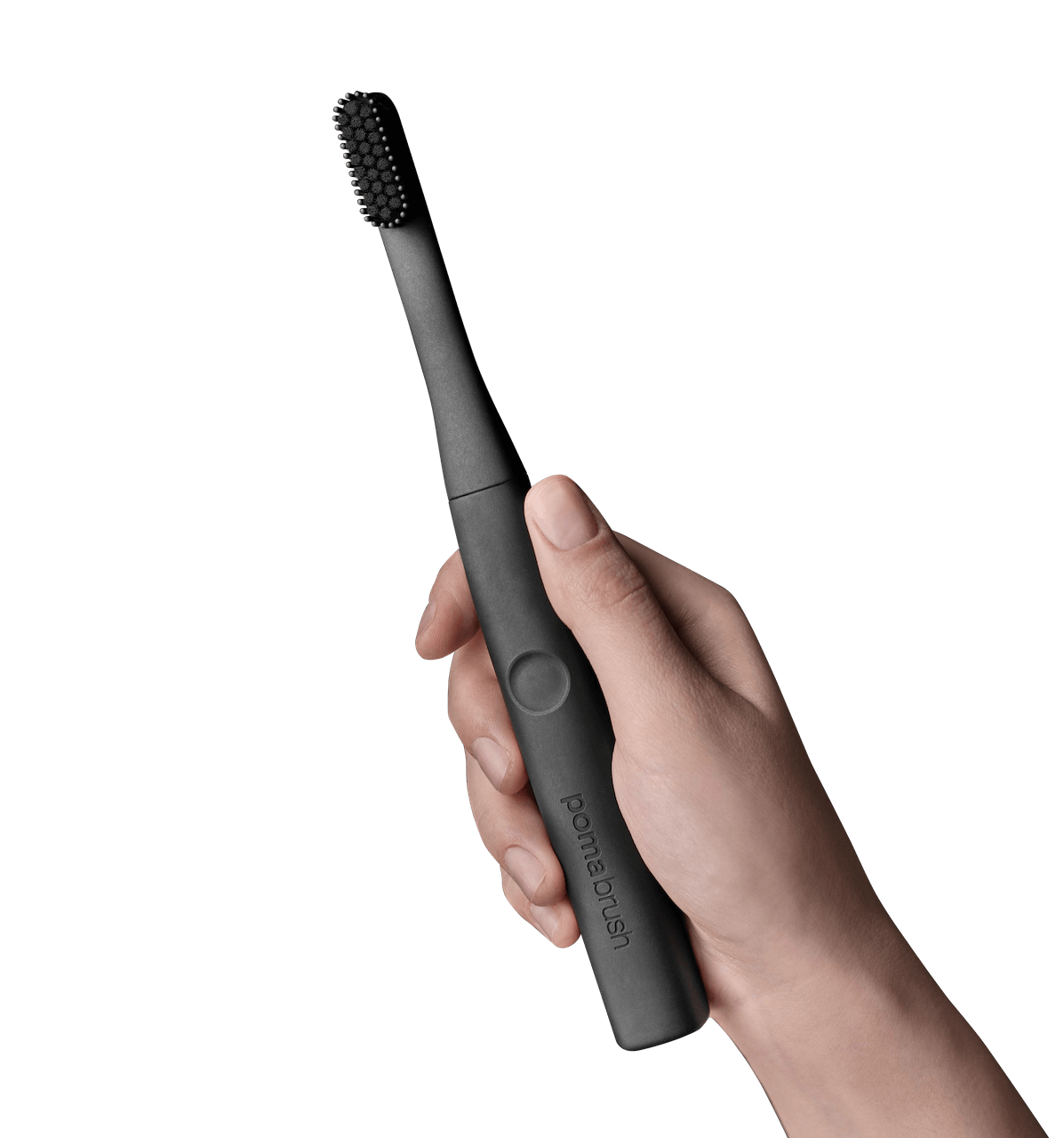 Incredible tactile sensation
PomaBrush is made of safe medical grade silicone that is super soft to touch and gentle with your teeth and gums.
Shop now
Grab Your PomaBrush Today 👇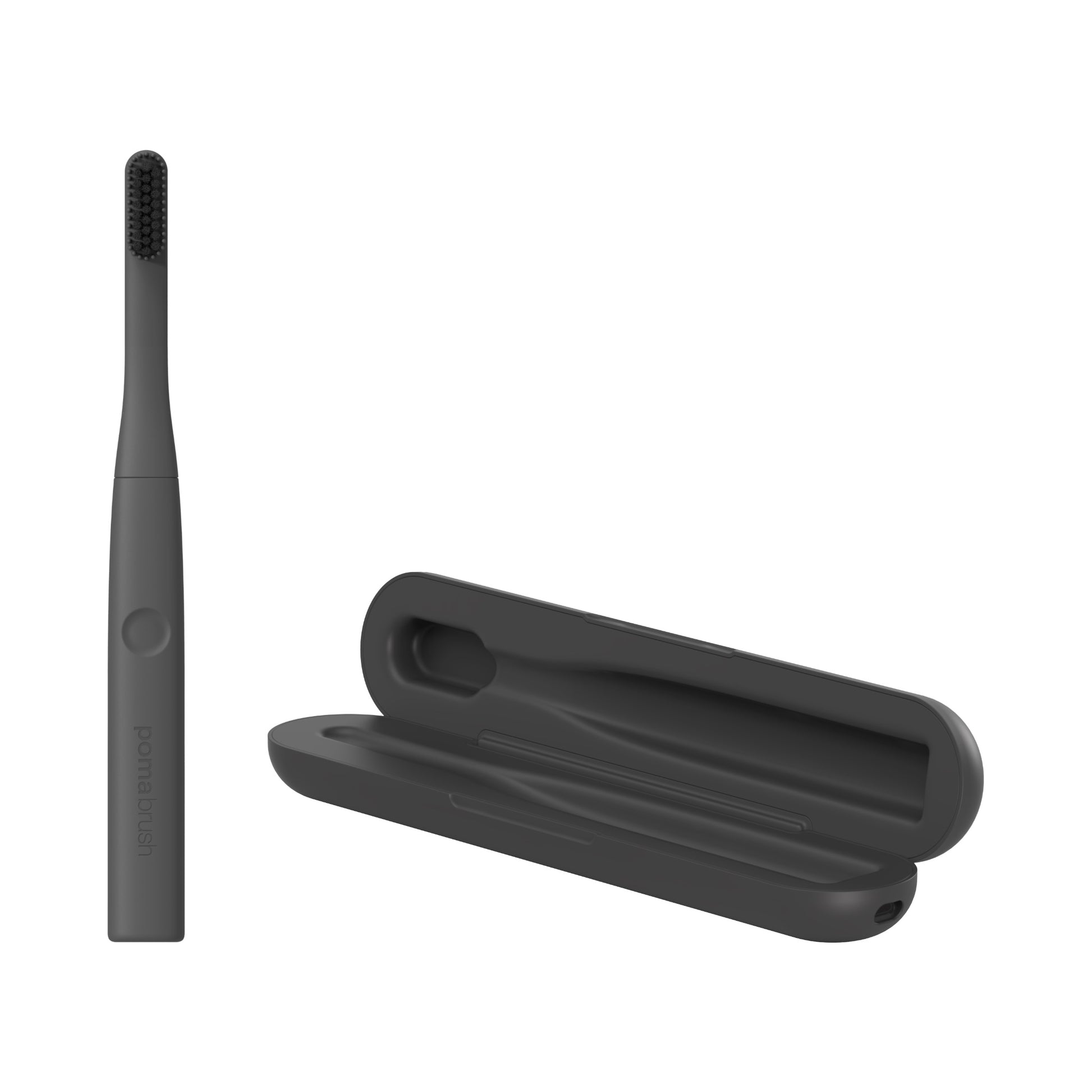 PomaBrush Carbon
Regular price
$139.00 USD
Sale price
$99.00 USD
Unit price
per
Sale
Sold out
Share
View full details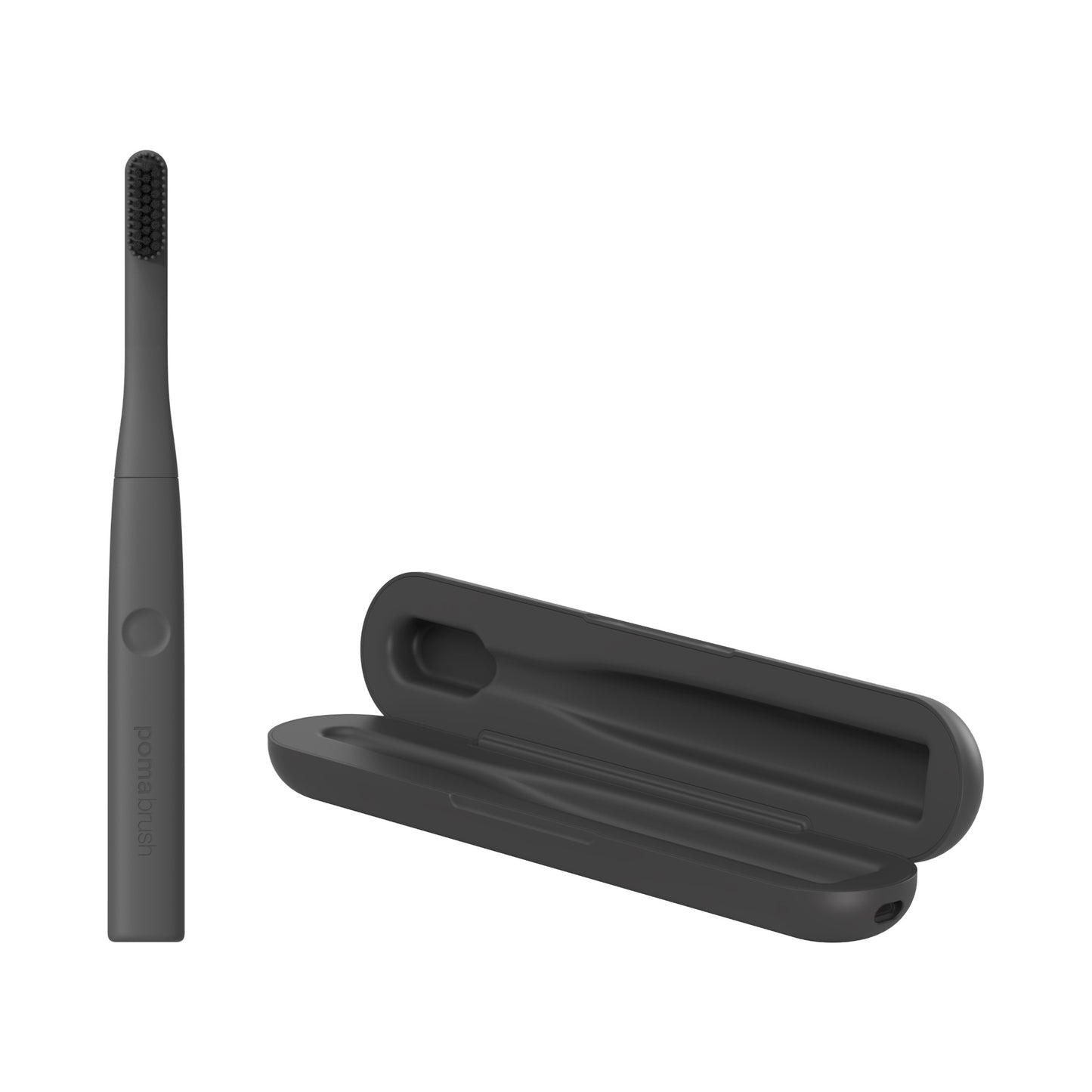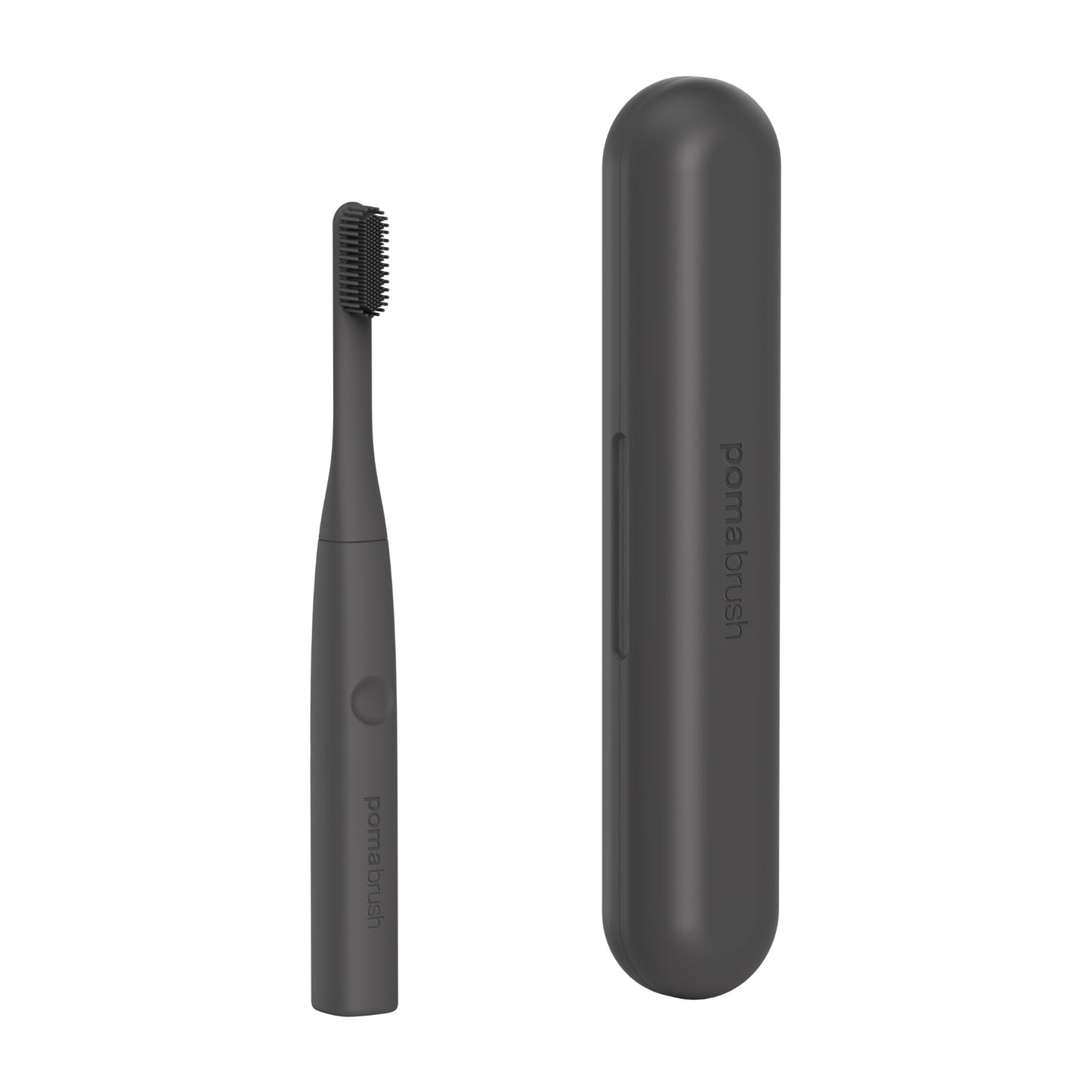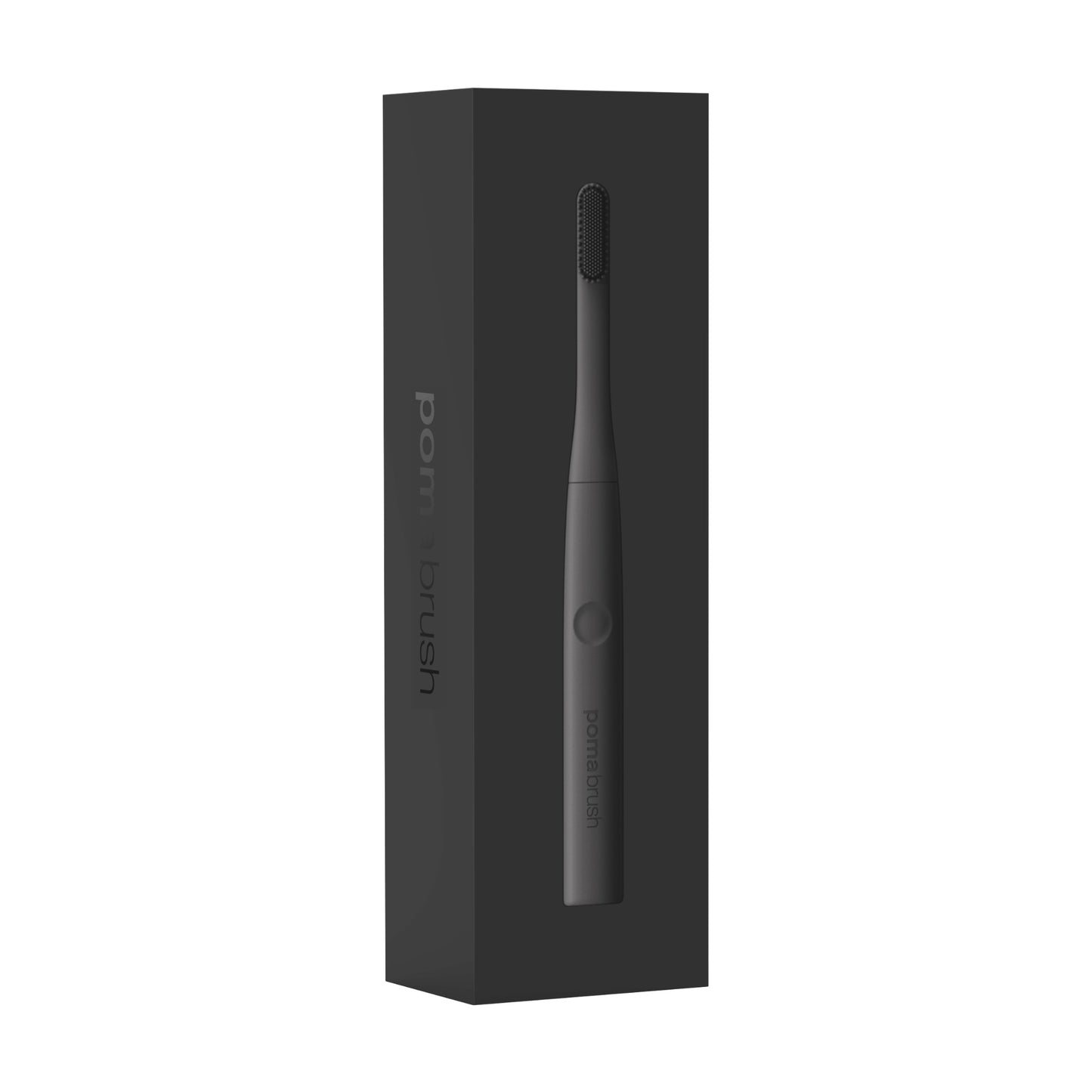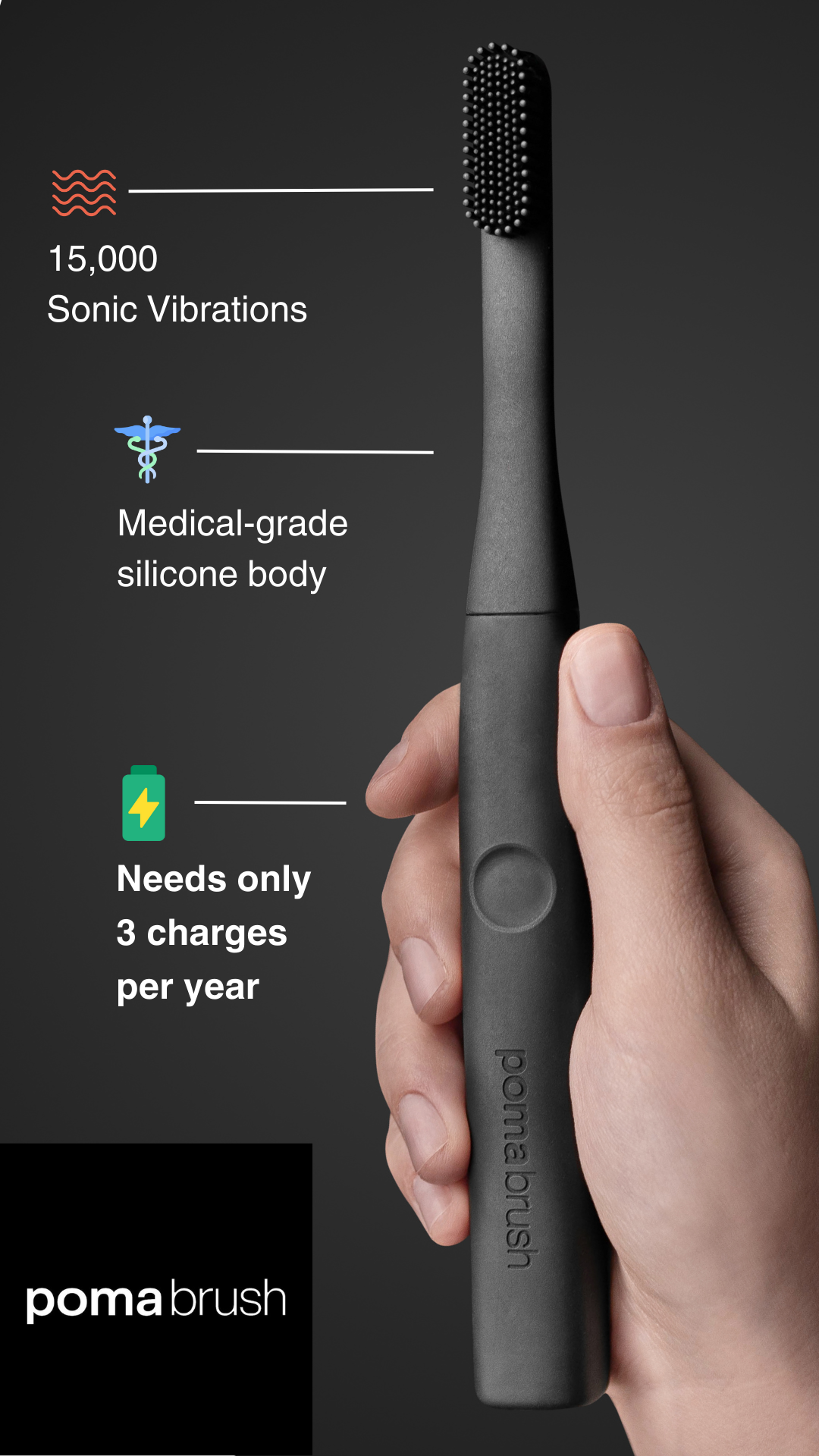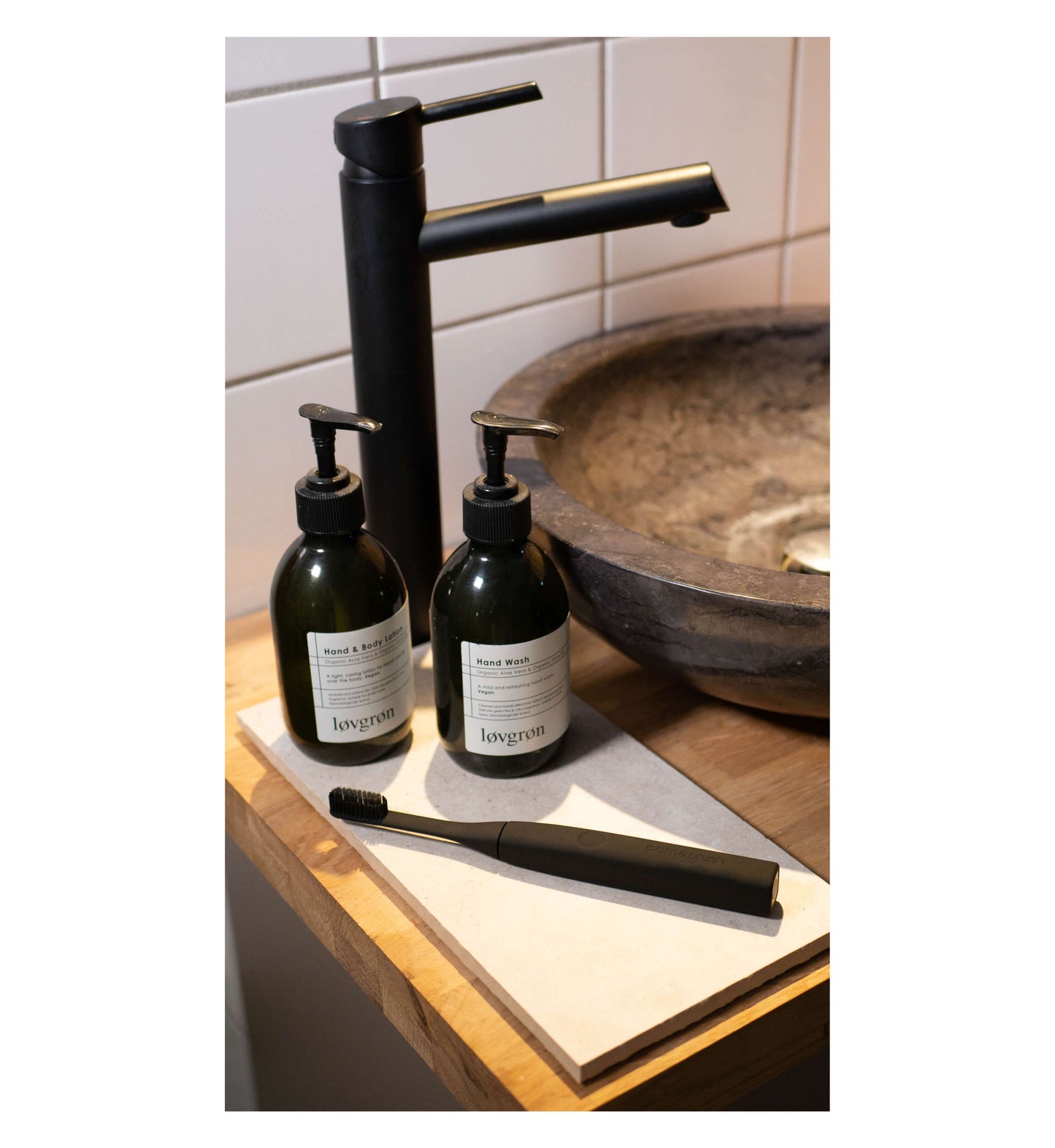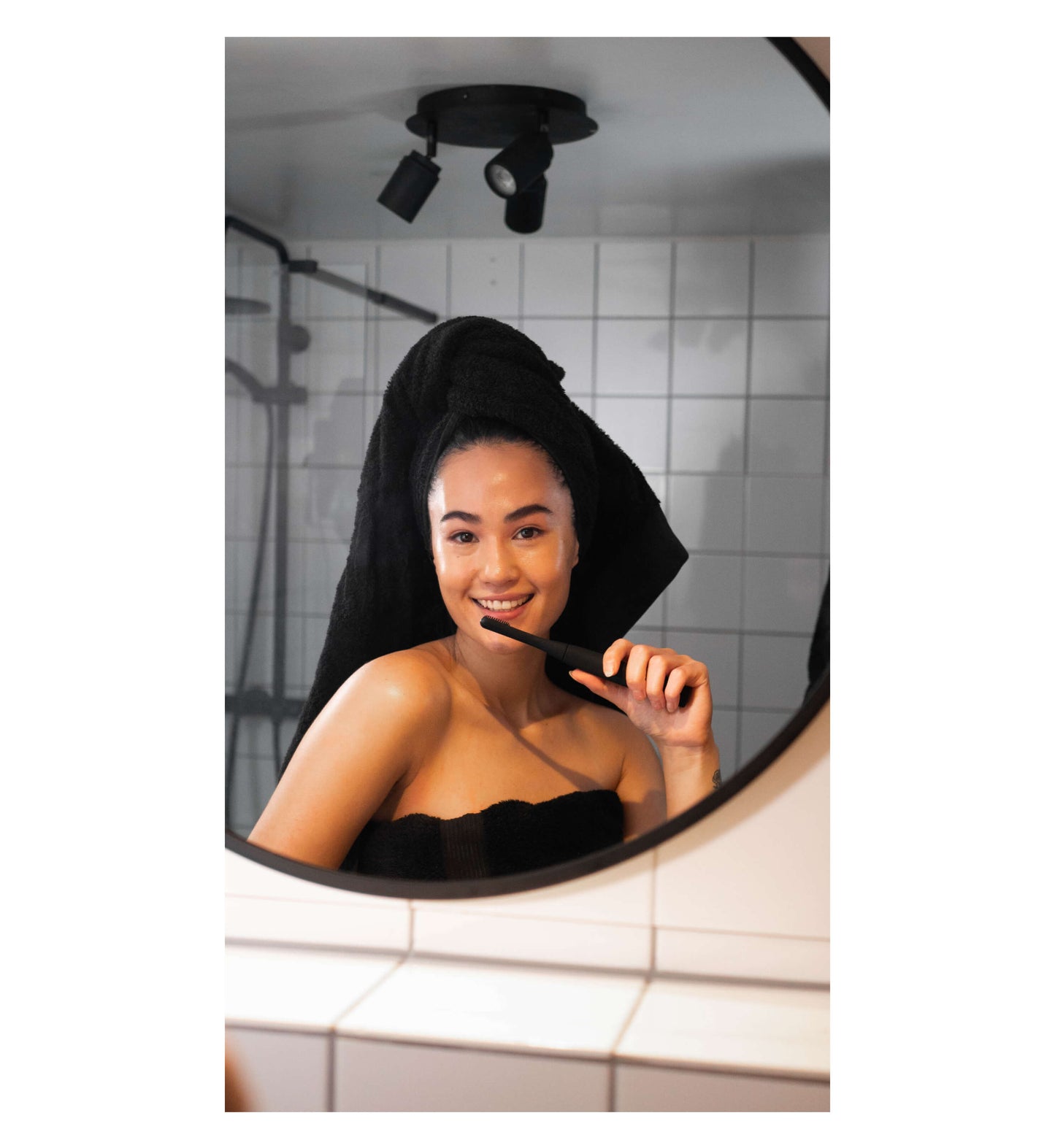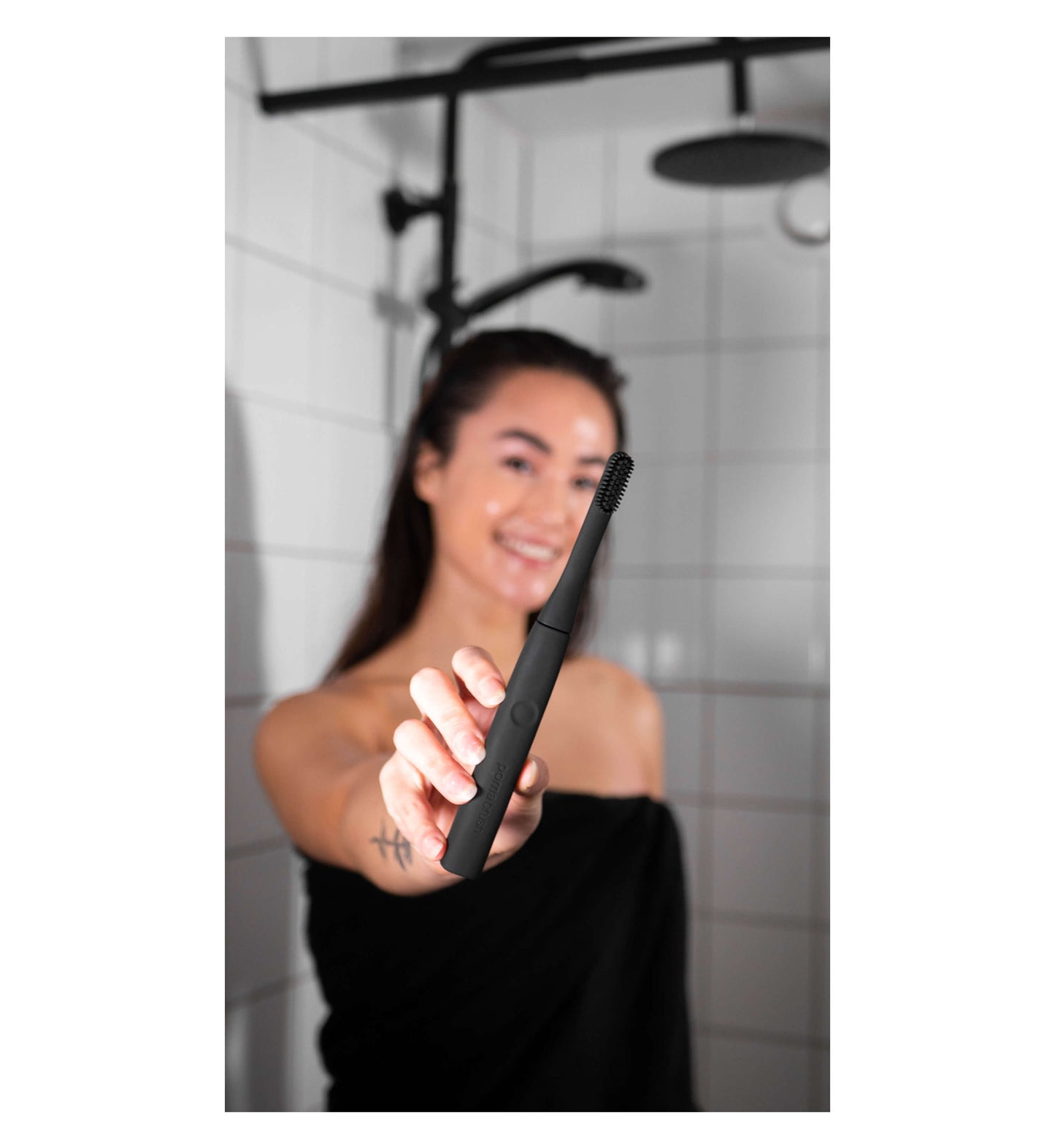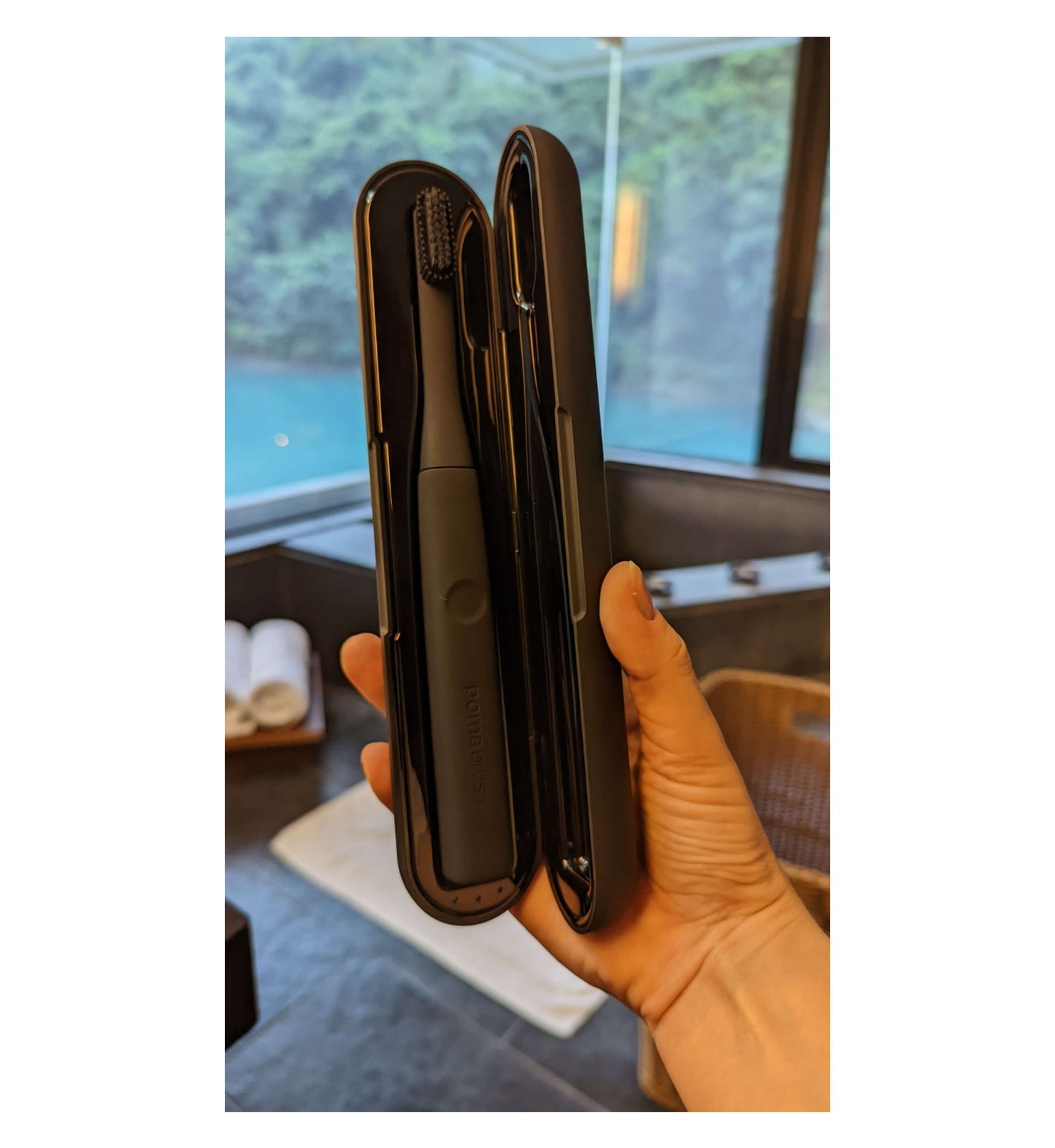 Frequently Asked Questions
Is PomaBrush a sonic toothbrush?

Yes, PomaBrush is a sonic toothbrush. Sonic toothbrushes have vibrating brush heads that move bristles side-to-side at high speeds. Sonic brushes have an estimated 10,000-30,000 vibrations per minute, compared to a maximum of 7,500 rotations per minute with a standard oscillating (small circular heads that rotate back and forth) toothbrush. This extra-fast movement of sonic brush heads means more plaque removal compared to oscillating brush heads.
What is the difference between silicone and nylon brush heads?

PomaBrush provides a comprehensive cleaning with its silicone bristles and is gentle enough for even sensitive teeth and gums. Our soft antimicrobial silicone bristles won't hurt your gums or enamel, as they gently massage and strengthen them. You might want to choose PomaBrush nylon brush heads for a deep clean. PomaBrush super soft charcoal infused PBT nylon bristles are designed to remove surface stains.
Does PomaBrush have a built-in timer?

Yes! With its in-built 2-minute timer and 30-second reminders to change brushing areas, PomaBrush promotes the correct tooth brushing habits recommended by dentists worldwide.
What colour options do you have?

PomaBrush and accessories come in two colours – black and white. We might have exclusive colour options for brush heads depending on the seasonality.
How often do I need to charge the PomaCase?

PomaBrush is built for your on-the-go lifestyle. Whether it's for an overseas trip or a last-minute office meeting, PomaCase keeps your brush charged for 4 months on a single charge.
Should I dry my brush before placing it in the PomaCase?

PomaBrush must be dry before placing it in the PomaCase. You can simply wipe your brush using a towel. PomaCase is not waterproof, placing a wet toothbrush inside the case may cause water leakage inside the case and further malfunction of the charging case. Please note: In the event of such malfunction we will not be able to replace your PomaCase under the standard warranty. 
Do I need to use a toothpaste with PomaBrush?

Yes! Use PomaBrush with your favourite toothpaste.
What brushing technique does PomaBrush require?

PomaBrush is a sonic toothbrush. This means you do not need to add much pressure to your brushing. You will need to slightly go over your teeth to brush them thoroughly.